Skip to Main Content
It looks like you're using Internet Explorer 11 or older. This website works best with modern browsers such as the latest versions of Chrome, Firefox, Safari, and Edge. If you continue with this browser, you may see unexpected results.
(un)Documented in L.A.
Powerful video posted by mitú
"You call me indocumentada, but the joke's on you. So maybe if you took a look beyond what's in front of your eyes, you'd understand that there's no such thing as being undocumented, that borders only exist because we create them. To be documented is to choose to live, to dream, to exist, to fight, and aspire with no barriers. That's why I am here. I am DOCUMENTED, and no one – no one – can take that away from me."
American Dreamers
The New York Times Editorial Board has called on the Trump administration to preserve Deferred Action for Childhood Arrivals, a program that temporarily shields some young immigrants from deportation and allows them to work legally.
They are featuring stories from young immigrants who were spared from deportation and permitted to work during the Obama administration.
Permalink: https://nyti.ms/2k0726a
Reading Materials
Current LACC students can access these eBooks in full-text by logging in through the proxy. More info here: http://lacitycollege.libguides.com/findsources/remoteaccess
EBSCO eBooks

Over 186,000 full-text scholarly, reference and professional eBooks from leading university, academic and professional publishers.

Full text available to current LACC students.
We Are Americans
Journalist Jose Antonio Vargas talks about growing up undocumented in America, and why immigration is the most misunderstood issue in the U.S. today.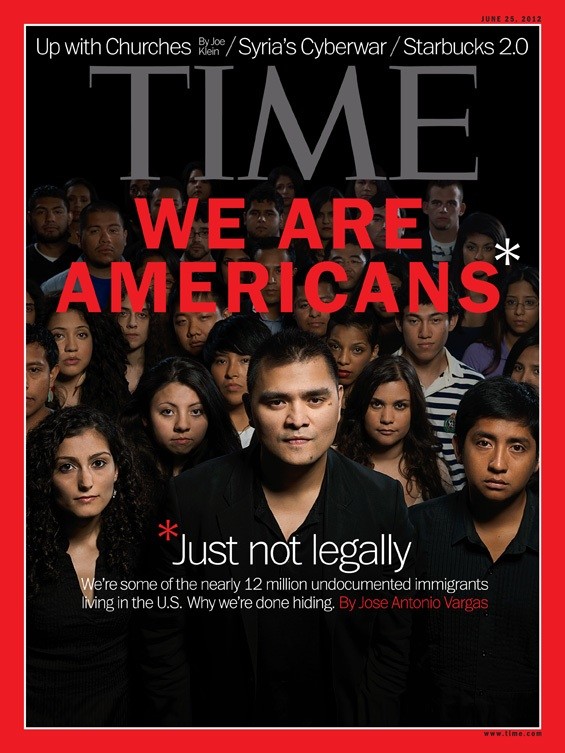 Link to full-text of Time cover story (via proxy, for enrolled LACC students): Vargas, Jose Antonio. "Not Legal Not Leaving. (Cover Story)." Time, vol. 179, no. 25, 25 June 2012, pp. 34-44.
Link to NYT article: Vargas, Jose Antonio. "My Life As An Undocumented Immigrant." New York Times Magazine, 22 June 2011, MM22.
In the video Immigration Debate, Jose Antonio Vargas talks about misunderstandings surrounding immigration in the United States and what it's like growing up undocumented.
Contact Us:
Library (323) 953-4000 ext: 2400 * Reference (323) 953-4000 ext: 2406 * Circulation/Periodicals (323) 953-4000 ext: 2395
mlklibrary@lacitycollege.edu